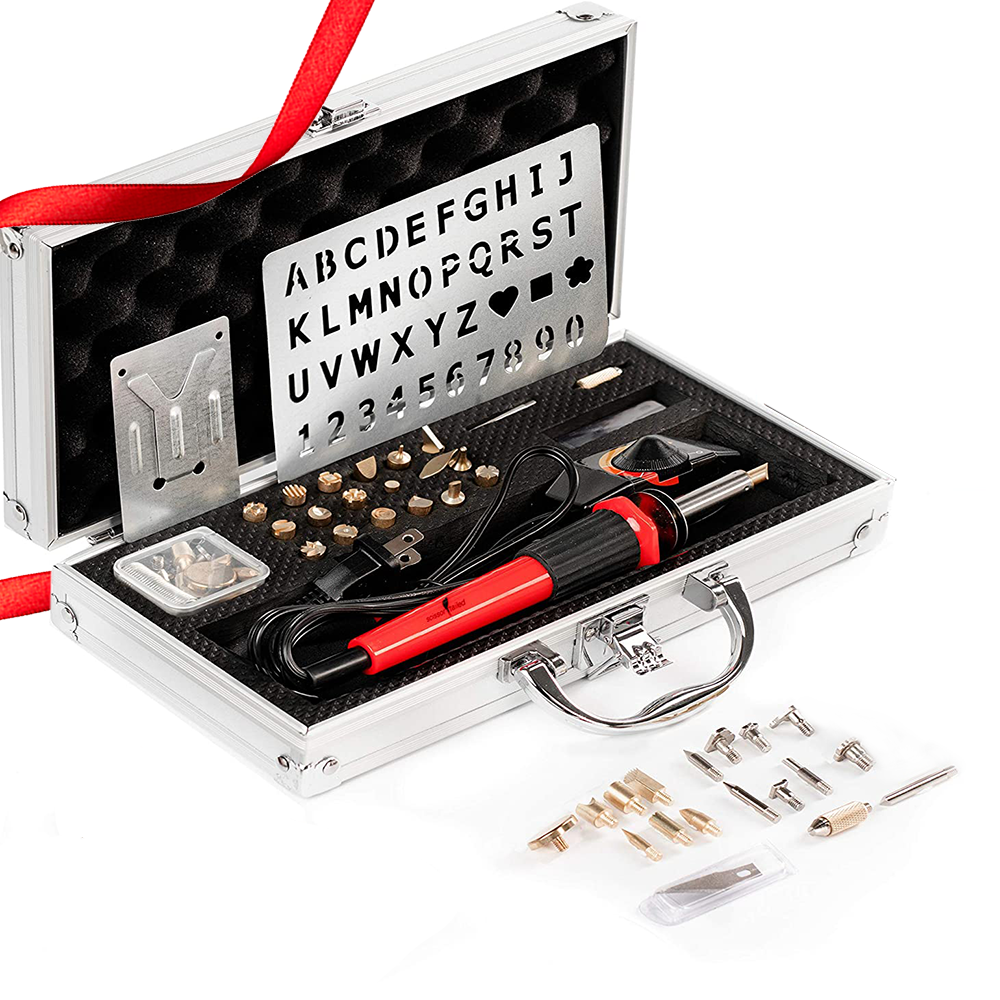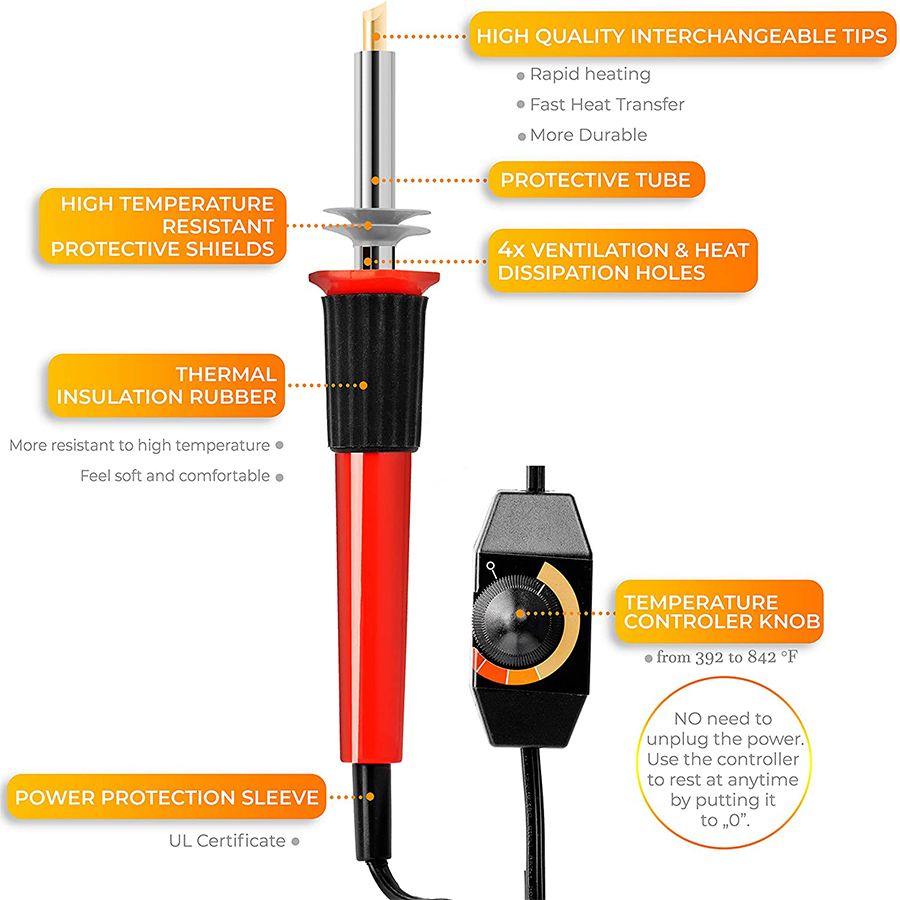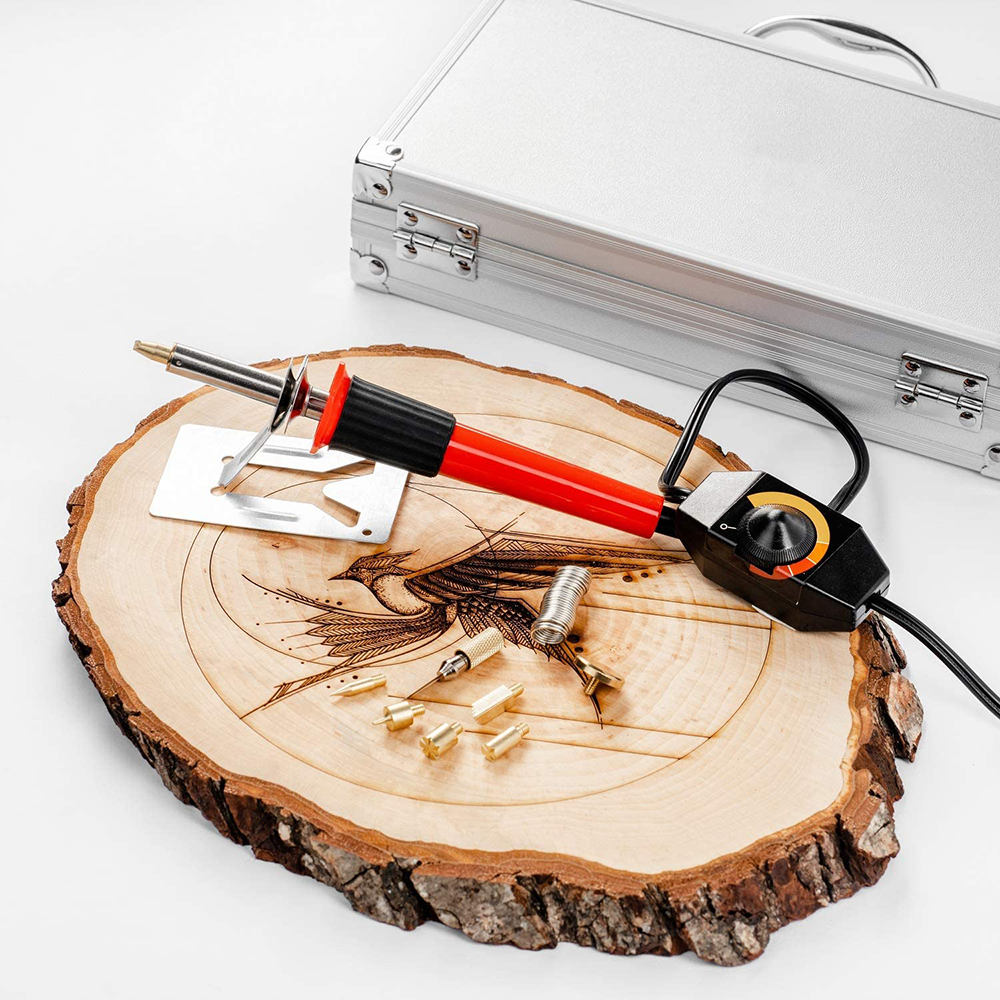 35 Tips (2nd Gen) Wood Burning Kit with Adjustable Temperature Switch with premium metal case
Whats in the Pyrography kit ?

Wood Burning Kit Contains:
- Wood Burning Pen with adjustable temperature switch
ADJUSTABLE TEMPERATURE SWITCH: Works at adjustable temperatures up to 842 °F and gives you control of the heat for any project, for example, wood burning, soldering, hot knife cutting, and leatherwork.
Specifications
Rapid temperature control: High quality; heated ceramic technology. The wood burning pen heats in approximately 15 seconds, saving energy with environmental protection. Contains  26 different embossing welding tips and accessories, perfect for wood burning from beginners to experts. Variable temperatures range from 200°C to 450°C 
Do not apply excessive pressure during use.
Ergonomic design: The light, comfortable handle of the burning set allows you to operate at different positions without fatigue.

Portability and storage: The wooden engraving tool comes with a high-quality zippered pouch that can carry all the pieces and parts without damage as well as being easy to carry.
Delivery: 3-5 business days - U.S.

Delivery: 5-10 business days - Canada
Delivery: 7-15 business days - All other Countries
Vendor: wood burning kit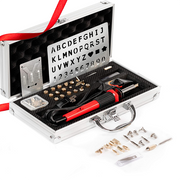 35 Tips (2nd Gen) Wood Burning Kit with Adjustable Temperature Switch

$55.00

Regular price

$76.00